While IM'ing
Sleep Goblin
all night, I decided to scan old photos! Sweet!
Hey Jeepers! Check this shit out! (Point if anyone can name what that line is from)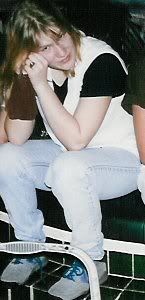 A younger, crankier me.
Check out my shoes though! My dad gave me these and I wore them for TEN YEARS! Purty!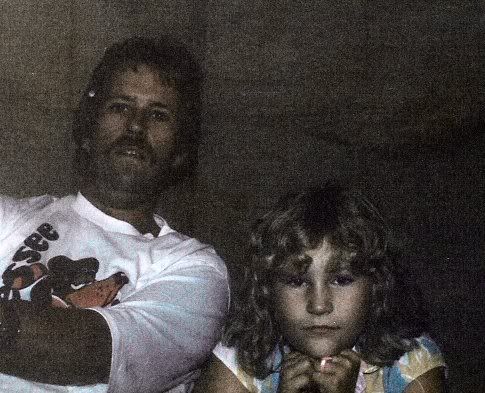 My first ever perm! Also note Plastic heart ring purchased at book fair, no doubt!
Scary Blonde Women! That's Claire, Amy, Shelby, Beth, Trayce, Sara Kate. Or, Me and all my cousins, if you like.
Who can't stop running her mouth long enough to take a freaking picture?
Thanks for keeping me company, Sleepy! Let's start up a Purefoy movie night when I get to MN! We can do it once a month at least!!!