Unpacking is never a big deal to me, in fact that's my favorite part of moving. It's the packing that sucks. Weeding out all the stuff you don't need or want, wrapping the breakables, marking boxes, it all sucks.
Usually I'm able to be very business-like about it, but this time It feels so much more personal. It took me two years to turn my little apartment into home, and I AM going to miss the cheap rent and hardwood floors. Not to mention I've always loved Columbia, the perfect mix of city and town.
To celebrate the last two years, and give my apartment and Columbia the proper send-off, here are some of my favorite memories from this place:
Me, my short hair, my granny afgan and my fat cat.
Sometimes I hate 1950's advertising. Stupid disembodied head!!! This was at the Old Mill Antique Mall
Having my manz in my kitchen made me SO HAPPY!!!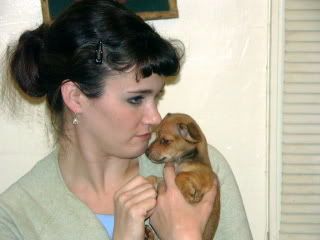 Skylar and Yoshimi (a black belt in Karate) before the dog was banned from my house for making indoor poo.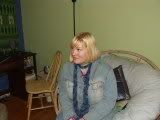 Tiki man and Papsan Chair both fell victim to the Moving Sale. Farewell!!!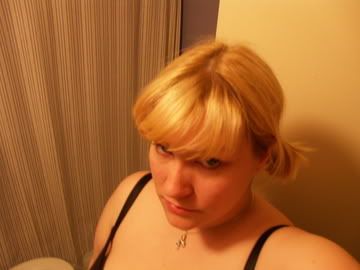 Yes, it's me in my underwear.
Tara and a very convincing Tammy Faye at Art Bar Halloween.
Two of my paintings.
Mollie and Buddy.
Another one of my paintings, along with the Drapes I made (thanks, Ash!) and the entertainment center I put together.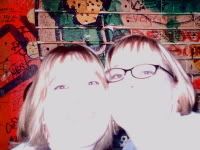 Me and Crystal look like an Orbit Commercial. Brilliant!