Looks like
Neil Gaiman
has put up his most amazing piece of work to date up to read for free. American Gods is hands-down one of the best reads you could ever find, and
here
is the link to read it for free. Go there, now.
In other news, I thought I'd share a little non-wedding related list of everything I'm currently in love with.
#1 -
Mrs. Meyers Clean Day Cleaning Products in Geranium
Okay, I've only ever used the dish soap, but it really cleans better than anything I've ever used and makes the whole house smell beautiful. I hear that the Rhubarb scent is also to die for. They even have stuff to make your pets squeaky clean! Order some or find a participating store at
Mrs. Meyer's Clean Day
.
#2 -
All things Kashi
It started out with the chewy trail mix bars. Then I tried the cookies. Give me cranberries, almonds, and coconut and I'm a happy girl. I decided to try the Go Lean cereals, as when you are trying to drop pounds they say the first thing to do is up your leafy greens and your fiber & protein. Go Lean is loaded with both fiber and protein, however the standard variety takes a bit like those foam packing peanuts would if you poured milk on them. The Honey Almond Flax variety is very good, however.
Their website
also has a 'Challenge Yourself' section. Check it out. And try the trail mix bars, yum.
#3 -
Madonna
Blame it on the 'Confessions' remix, I'm in the process of going through her catalog and realizing how much I love (still love) so many of these songs. Remember
Cherish
? How about
La Isla Bonita
? Fun fact: the guy who sold Bobi his car was from San Pedro, the Isla she is referring to. A few more of my favorites are
Live to Tell
,
Oh Father
, and
Take a Bow
. Her ballads as close to pop perfection as you can get. Huge Love to Madonna.
#4 -
Chelsea Lately on E!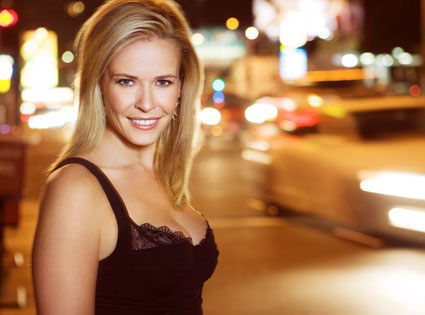 I'm pretty sure Bobi has a big crush on Chelsea. But that's cool with me, I might have a crush on her myself. Funny is attractive! I don't always agree with her, especially not on the subject of Tori Spelling, but she never fails to crack us up.
#5 -
Martha Stewart Crafts at Michaels
I imagine that If Martha, Hillary, and Oprah teamed up and decided to take over the world, we'd all be powerless to stop it. Goddammit Martha! I never realized how badly I wanted to make big paper pompoms until you started selling them at
Michaels
! Find projects
here
.