Imagine my joy when I was told I would be leaving at 2:15 today, and that the station was closing early due to heavy snow...Imagine my disappointment when I was told it was unpaid. Such as it is, I never look a gift horse (nor any horse) in the mouth, but take my 2 hours 15 minuites and run.
Taking a page from Sleep Goblins book, we went out in the snow to play. Brian tried his best at snowmanship, but tonights snow was far too dry and powdery.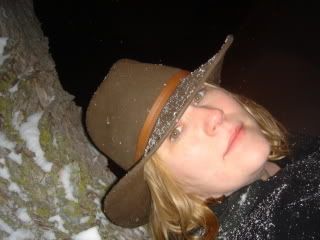 Taking a break from all my worries sure does help a lot.
Those would be my "foot" prints.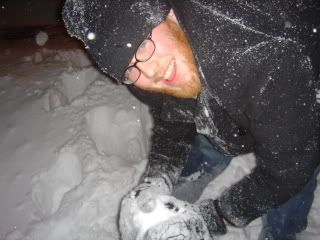 Brian works on his wouldn't-be snowman.
Knee-deep!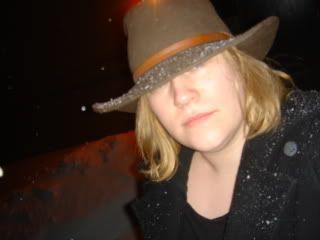 No point to this one, I just really like my hat.
The Stalwart Hero.
This was actually a few days ago when I was cutting Brian's hair...I just wanted to give him a little emo mohawk...it's really cute with the red hair!